Communities

Music
Releases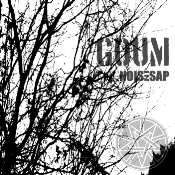 Goum "Noise Sap" CD
(ND14CD)
The eight songs makes a scenario of doomsday which our living is threatened. Nuclear, Global Warming, Terrorism... When a person faces harsh conditions, it's easy to expect how he or she reacts. Escape. This is the strongest instinct of human, and they express how they feel, think and act in such conditions. The power of cry, tear and anger goes beyond the real world and leads to a very gloomy side of underground. The darkest emotional sound overwhelms anything.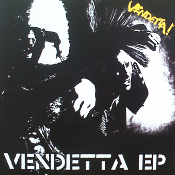 Vendetta "s/t" 7"EP
(ND13EP)
The madly energic Japanese attack punk Vendetta. Their 1st EP is now proudly reissued by Imminent Destruction Records and Narm Discos in June 2012. Vendetta is playing around in Tokyo for years. The bass player and drummer used to play in Intruders. Their debut EP was sold immediately mostly only in Japan. Their gigs are always fantastic and give great experience of angers to S.S. Ltd. 300 press.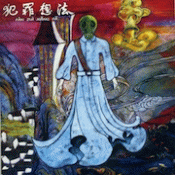 Fan Zui Xiang Fa "s/t" 7"EP
(ND12EP)
Fanzui Xiangfa is a hardcore-punk band from Beijing, China. Formed in 2006, they came together with a common desire to do something in a scene where "do nothing" has become an ever present mantra. The members, all deeply involved in China's music scene, are sick of the apathy and despair so present around them and instead believe in empowering people to take control of their own lives and to actively create the world they dream of. Fanzui Xiangfa relentlessly embodies the DIY ethic in an atmosphere of creative fun and a roar of hardcore-punk. Their former release split with SS20 was legend, however, this solo 7" is more brutal than ever!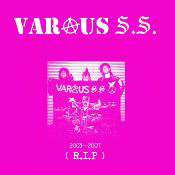 Varaus S.S. "R.I.P." 10"MLP
(ND11MLP)
Interview in October, 2011.
Q. When was Varaus S.S. formed and stopped?
A. From 2003 to 2007.
Q. What are your past releases?
A. 3 demo cds and 1 compilation. The third demo was supposed to be put out of a Belgium label, but they ripped off. So, this MLP contains lots of unreleased songs.
Q. What are your favorite bands?
A. Riistetyt, Varaus, Kaaos, Mob47, Tetsu Array, Paintbox, Forward and more and more. I love so many bands and get influenced all the time when I go to gigs.
Q. How did you all meet each other?
A. We had played in a band called Vicious Murder, and the vocal was left and simply and naturally we started Varaus S.S.
Q. Have members played in other bands before Varaus S.S.?
A. As I told we were in Vicious Murder. None before.
Q. How come you name Varaus S.S.?
A. We just mixed our favorites band's names together. Varaus and Crude S.S. We wanted to play like them. We aren't sure if we have become like them. haha
Q. What do you think about this release? and any plans to start over?
A. We ave really happy about this release. Thank you Konton Crusher and Narm Discos. We didn't have much time and chances so that nobody asked for releases!! Well, most of time we didn't bring own instruments to practices or even gigs, we got drunk and borrowd someone's... So, it may be thought anybody didn't want to even talk with us! haha We don't know if we play again. But we don't think we were braken up. Varaus S.S. is still living in our hearts and may be played again. Might be playing for celebration of this release.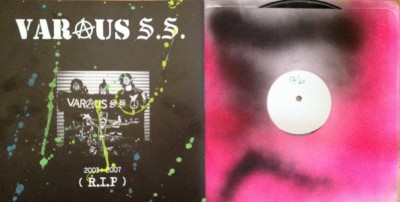 Gig only edition. Ltd. 60 press.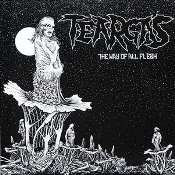 Teargas "The Way of All Flesh" 12"LP
(ND10LP)
TEARGAS is a unit out of Brisbane Australia. The drums are a powerful force throughout this record, blasting their way forward and laying the foundation for a ton of intensity coming from the guitars and bass. The super catchy metallic and slightly melodic guitar riffs are a killer. The show at Chaos in Tejas 2011 was really awesome. Their east coast tour was successful as well. This is some essential hardcore punk and should make the world top ten album in 2011. Their 7" on Hardcore Victim in 2010 was aggressive,too. This release is co-release with Hardcore Victim. Thank you for the great opportunity, Yeap. This LP does clock about 20 minutes.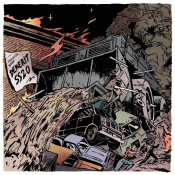 Demerit / SS20 split 10"MLP
(ND09MLP)
Chinese and German Greatest Heavy Split. Demerit is a rockin'n'roll hardcore punk band from Beijing, China! The play is great and very famous in their local! I have checked out their MySpace since before and, now, finally, the 3 songs mini lp is out of 9 labels all over the world! The songs are seemed mixed with Paintbox and Hat Trickers. Fast and slow but melodic and dramatic! The best Chinese Hardcore Punk band ever! You know SS20 already. Yes, they thrash, but now they suddenly changed the way and started expressing themselves with dynamic sounds. I feel like Wolf Brigade and Tragedy the very first time, but it's more melancholic and sad melody with tight beats. They have toured and will tour again in China. They are active monsters driving all around the world! Kanpai!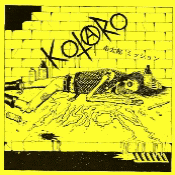 V/A "Kotaro Mission" 7"EP
(ND07EP)
The maddest of the maddest CERVIX (NYC), as fast as die NOMAD (NYC), brutal punk terrorist BLOODKROW BUTCHER (Boston), and thrash till the end of end EARTHPIG (Boston) are about to burst out!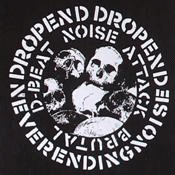 Dropend "Demonstration 2011" CASSETTE TAPE
(ND05EP)
Their first and debut release as cassette tape. The band was formed in October 2010. There are six people, and they seek brutal crust cores like EXTREME NOISE TERROR, DISRUPT, RAW NOISE, and DEATH SIDE. Twin vocal and twin guitar make devastating noise. Total anthem for all crusties and d-beat thrash noise stench core fans. Ltd. 300 copies.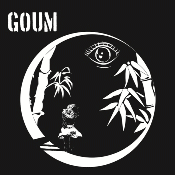 Goum "The Mother Fetus" 7"EP
(ND04EP)
This footage is brought by NARM DISCOS. The greatest dark emotional Hardcore Punk band from Tokyo, Japan. Their demo CD (self release) and cassette tape (Crisis Records) have blown my head. Now they start going deeply to the dark side of World and let people feel sad, angry and energy to stand up again. Never give up and live up in the struggle life.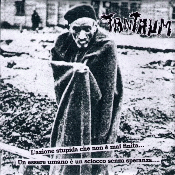 Tantrum "L'azione stupida che non e mai finita... Un essere umano e un sciocco senza speranza...." 2x7"EP
(ND03EP)
Tokyo Italian thrash noise bands! This is two transparent vinyls and recorded in 1999 through 2000 as demo tapes! The band's history is inside the sleeve in English. Reasonable price and great contents!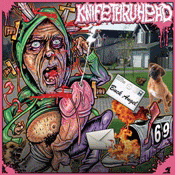 Knifethruhead / Casket Blaster split 7"EP
(ND02EP)
Very skillful funny Hardcore split from California, U.S.A. Knifethruhead is scummy homotard glamcore grind 'n' roll from Sacramento. A fairly whimsical gore-grind band that dress up ridiculously and have a sax player, too. Casket Blaster is from San Jose. They feature cleverly executed Anthrax parody art while the Knifethruhead side is graced with ultra funny/gross art by Call the Paramedics' infamous vocalist, Shlak.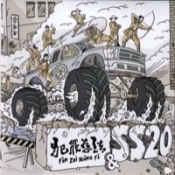 Fan Zui Xiang Fa / SS20 split 7"EP
(ND01EP)
Fanzui Xiangfa are two Chinese members, two dudes from USA and one from Sweden, the guitar player of DS13. SS20 members played before or still play in IDIOT SAVANT, TINY GHOSTS, THE 4 SIVITS & ELOQUENT. Pissed off HC / Trash, raw and fast, that's it! Include download code.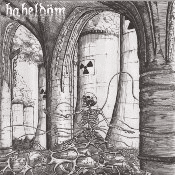 Babeldom "Hell's Gate" 7"EP
(ND00EP)
Tokyo darkside metallic crusty hardcore punk band. Very noisy metallic guitar sounds come out of speakers forever. The bass moves like troops forward. Tight drum beats echo into the underground, and the shouts are suffering of sufferers.